Licensing & Pricing: All background music tracks are pretty much free (Public domain & Creative Commons) However, in some cases, artists will license their work under non-commercial. Meaning a commercial license will need to be obtained directly from the artist.



Why we love it: Owned by fair trade music licensing business Tribe of Noise, Free Music Archive hosts more than 150,000 songs from singers and songwriters across the globe in its music library. We love their commitment to supporting independent artists and their FAQ guide that breaks down the different attribution requirements for Creative Commons licenses.
Licensing & Pricing: So here's how it works: SoundCloud is essentially a free streaming service. But a lot of artists also allow free downloads as well. You have to search around.. but if see a free music download option if the artist has enabled it. Then, it's yours!
Creative Commons tracks are free as long as they're attributed correctly.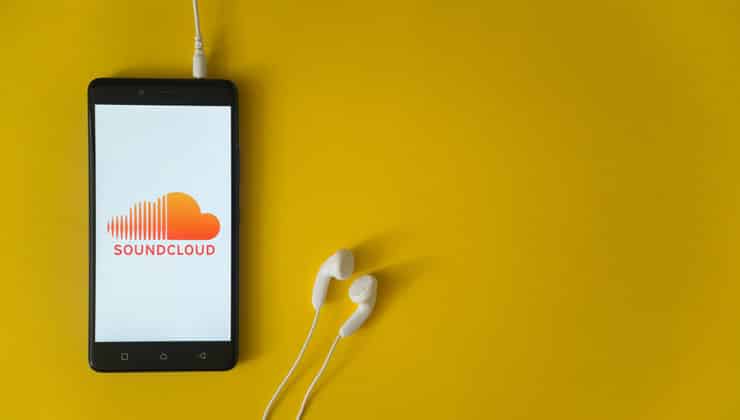 Why we love it: Soundcloud has a massive library of 265 million tracks word-wide which makes it one of the most prolific music streaming services on the internet. With so many genre's to to listen to and new exciting music yet to be discovered, this is why we highly recommend it.
Licensing & Pricing: Jamendo Music has been offering free music downloads for years. All of these downloads are completely free (so no letters from your ISP) and protected by Creative Commons licenses.
Looking to license music for your video, commercial, or film? That's where Jamendo's paid tier enters the picture. The prices are reasonable, and the catalog is rich. You can't go wrong.
Commercial single track licensing from $49-$299, monthly subscriptions at $49/month, annual subscriptions at $299/year.
Why we love it: Basically, Jamendo is geared towards the music explorer. Plus, they also have free radio stations and playlists that constantly update. Once you've got a good collection of free music downloads, you can easily access them offline on your iOS, Android, or other device. You'll need a music downloader app to help organize it all (here's a list of them).
Licensing & Pricing: All tracks and audio logo's are available under our FREE Creative Commons License as long as attribution is provided.
We also offer varied licenses and affordable memberships for commercial use. Royalty-free single track licensing from £25-£149 and one-off payment, unlimited music download memberships from as little as £199.
Why choose us: Our website not only offers a frustration-free licensing structure, but we pride ourselves on a wide variety of royalty free music genre's to suit any media projects – whether it be an internal corporate presentation or a family skiing trip for friends and family, you won't be stuck for choice!
Licensing is simple and straight forward. The site offers a very useful Ultimate Music License Guide and FAQ/Help section for those who may be confused when choosing the right license.
Browse our background music catalogue and find the right soundtrack for all your media productions.
Sign up to our newsletter.
Keep up to date with new music releases and site-wide discounts.