Royalty Free Music Membership
🔓 Unlock Instant access to our entire music library forever, with one single purchase.
Online Use / Unlimited Audience Reach
Broadcast Use / 10 Million Audience Reach
Broadcast Use / Unlimited Audience Reach
All Access Pass Memberships allow you to have access to our complete library of 200+ royalty free music tracks, audio logos & idents for commercial use, world-wide.
Receive a lifetime commercial license certificate with authorization to use audio files without artist credit on unlimited projects.
Get new releases and premiums for FREE!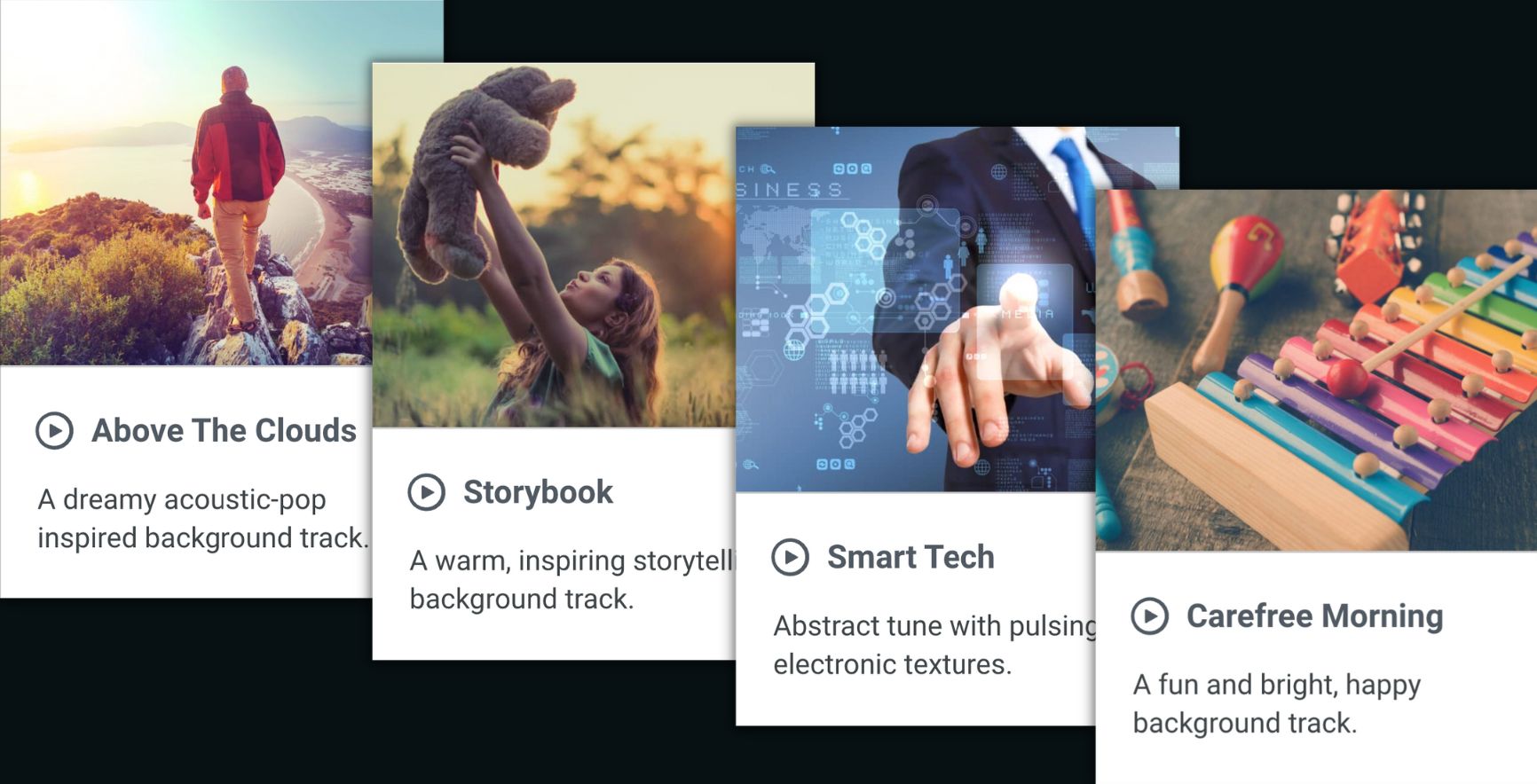 Use Anywhere, from YouTube Monetization to Commercial Use Worldwide
Explore, Download & Create!
Once your Access Pass is activated, you're now ready to download as much music as you want. 
Simply click "Add To Cart", but instead of seeing license options, a "Download Now" button will appear to download your audio files which is covered by your corresponding license.
Login at any time to use your Access Pass.
It remains active as along as you have an account with us.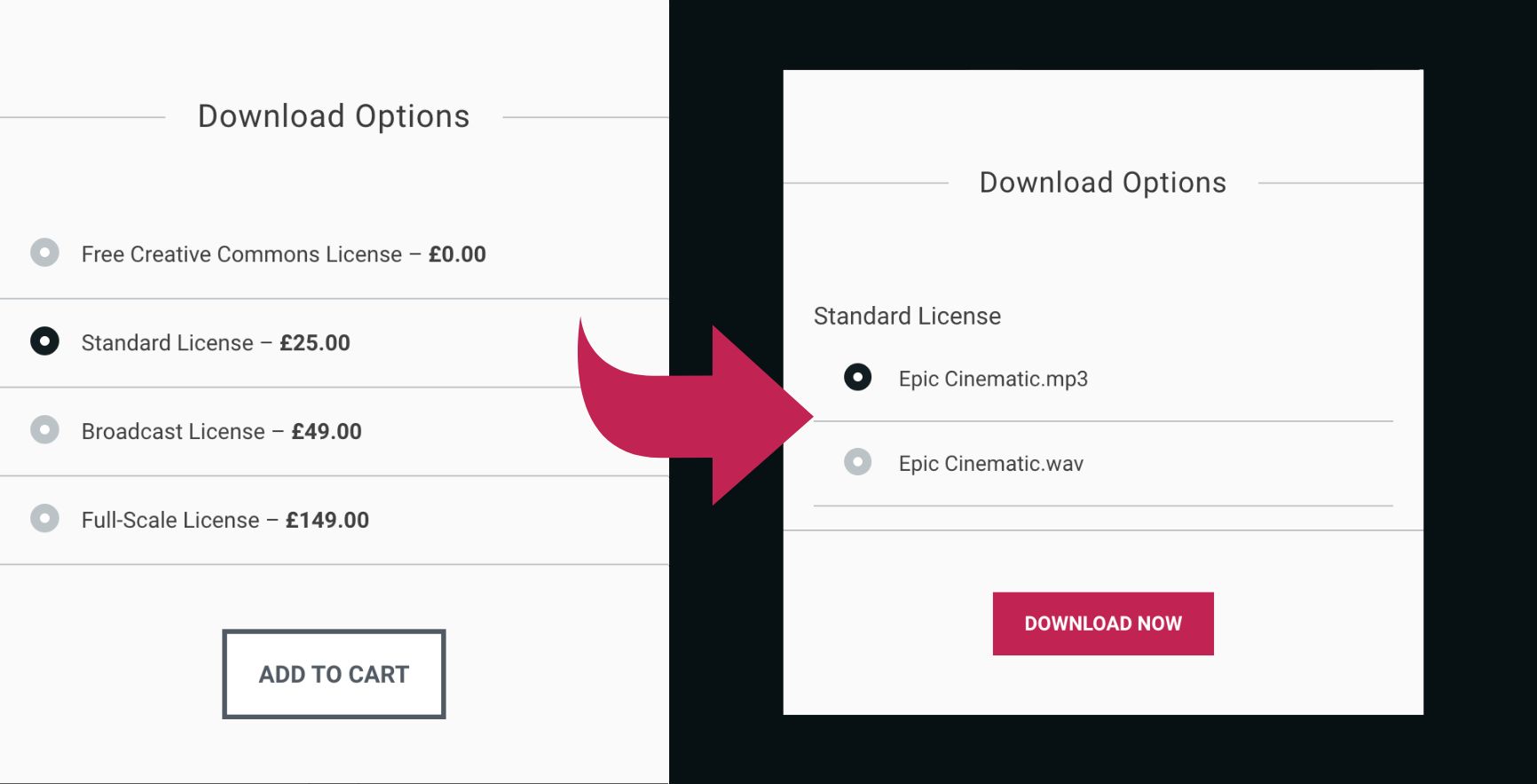 Once your order has processed, your Access Pass is immediately activated within your account.

Now when you click "Add to Cart", instead of seeing "Checkout", your desired track(s) will now appear with a pink "Download Now" button.
You'll also receive a commercial ID numbered license document (unique to you) which covers you for evidence of the licensed music should you run into any copyright issues on platforms such as YouTube.
Yes. Under your desired license type, you'll have access to all tracks for commercial use (present and future).
No. You have unlimited downloads. You can login to your account and download 10 tracks one day, 30 the next or download all at once.
Unfortunately not. Tracks can only be downloaded individually. Sorry!
However, if you contact us we'll send you the most up to date version of the complete music library via zip file.
No. You simply buy All Access once.
No. If you contact us beforehand with your existing license number, we'll send you a discount code to deduct what you already paid for the previous Access Pass.
Feel free to contact us with your questions and we'll get back to you as soon as possible.