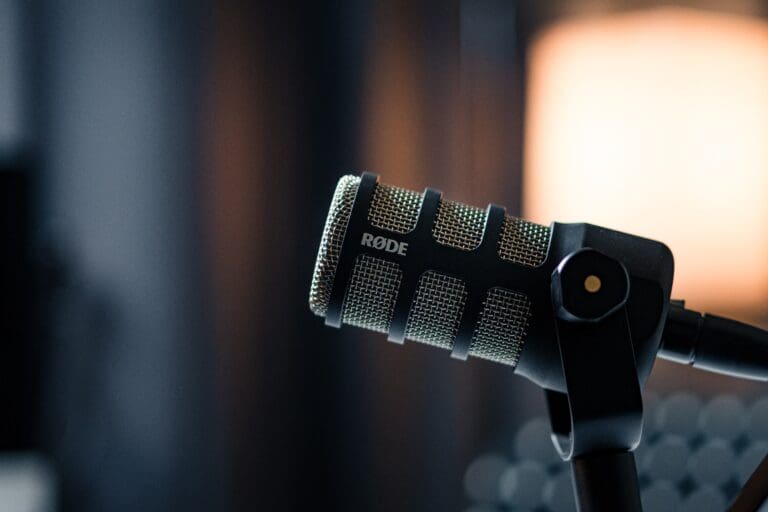 4 min read – July 13th, 2022
Discover our high-quality royalty free music for podcasts, intro and outro background music for podcasting.
Nothing sets the tone more than having the right music for your podcast theme or intro. Music alone gives a great first impression to your audience of what kind of content you create.
Furthermore, your intro music is the first thing your listeners hear, so if you want to hook them in, make sure to choose the right music that reflects your theme.
Podcast music is snippets of music either placed within intros or outros to give podcast producers a form of branded identity. Much like a TV show, everyone knows the theme tune for "Friends", right? well, it's much the same.
With the world of podcasting being so diverse, it makes sense to have music fitting to a podcast theme, format or subject matter.
An intro song is typically short and is the very first thing your listeners will hear. Picking the right music will become a form of identity, so make sure it's catchy, memorable and suited to your theme.
Much like the intro music but placed at the end of an episode, outro music lets your audience know that the show has come to an end. This is typically a great opportunity for you to thank your listeners whilst asking them to like and subscribe to your social media channels.
Storytelling, monologue podcasts is where you'd typically hear background music as a bedding. This method can be an effective way to keep listeners engaged as the host speaks. This is quite common with True Crime podcasts where the host will tell enthusiastic spooky stories with an eerie drone playing in the background.
Transition music is often used by radio stations and podcasters which indicates a segment change between different parts of an episode. Sound FX are commonly used for this, although music is too.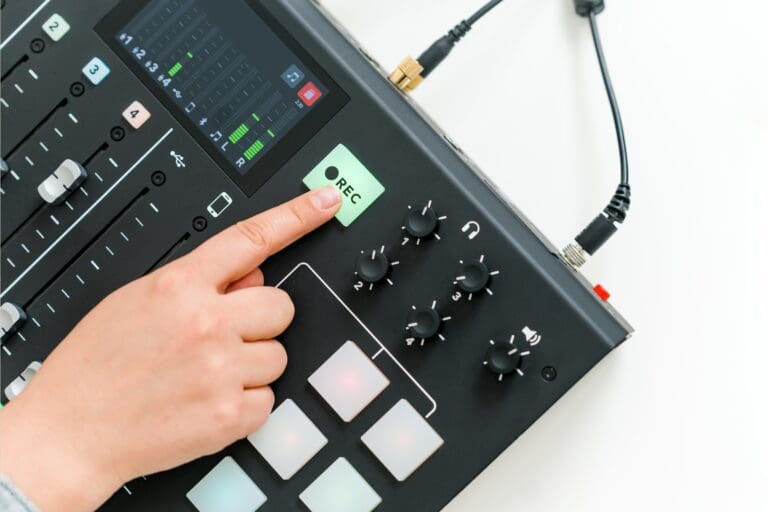 Can I use free music in my podcast?
In some cases, yes. If you dig deep enough, you'll find 'free-to-use' music out there, such as public domain libraries that allow for free use of their music, even for commercial use. However, the quality may differ which is why we'd recommend opting for royalty free music. Not only is the quality better but it's also much safer.
If you want free music for non-commercial podcasts, here at Scott Holmes Music we offer a FREE Creative Commons Licence. You can find out more about this via our Ultimate Music License Guide.
Where can I find royalty free music for podcasts?
Are you searching online for a music library that can assist in helping you get that sound your podcast needs? Scott Holmes Music is here to help!
We have 8 categories to choose from, covering different genre's and styles along with audio-logos and idents which are perfect for intros and outros.
We also recommend having a listen to our music collections which are carefully selected, theme based playlists of royalty free music tracks.
What is Royalty Free Music?
Royalty free music means you don't pay royalties to the artist every time you play or use their music. However, it's not the same as 'copyright-free'. When you pay for the song, you're essentially buying the license to use that music. 

Creative Commons music is royalty free, but it also refers to songs for which you make a one-time payment, or that you subscribe to use. 
What is a commercial use?
A commercial use is primarily intended for commercial advantage or monetary compensation. 
Examples of commercial advantages –
Promoting a company, brand, product, service or event on a social front i.e. YouTube, Facebook, Twitter, Instagram, etc which may benefit an individual or company resulting in potential clients or customers.
Examples of monetary compensation – 
Payment received as part of a company, organization, sponsor, entity or individual for working on or taking part of a project. Fundraising, YouTube monetization, Ad Revenue, etc.
Do I need a license to use music in my podcast?
Using unauthorized music in your podcast without prior consent from the copyright holder can result in legal action taken against you. Using just a small snippet of a copyrighted song can lead to a copyright claim, and you could be sued quite substantially.
If you wish to use our royalty free music for podcasts safety and have your content protected by a royalty free music license, we highly recommend checking out our licensing plans and picking one that's right for you. 
Unlimited Royalty Free Music Membership
🔓 Unlock Instant access to our entire music library forever, with one single purchase.
Sign up to our newsletter.
Keep up to date with new music releases and site-wide discounts.